Service is No.1
Rudds is a supplier of products to mining, transport, engineering, manufacturing, building and agriculture industries throughout Western Australia.
A family owned business the working directors and CFO are "hands on" managers and along with their Department Managers maintain a daily overview of all operations of the business.
The owners and management pride themselves on being competitive, faster and more accurate than any alternate supplier. With management being "at the front" on a daily basis Rudd Industrial is proactive when it comes to ensuring that your demands are met and have been consistently shown to be more positively reactive than any competitors.
Our service is next to none in the industry and the stability of our key staff ensures we have the capacity to grow without impacting on existing values. The high standard of work ethic is passed down onto all staff whose passion for quality service means they will work to the job requirements not the hours on the clock.

A Short History
Rudd's was initially established by Ian Rudd in 1984. In 1986 the Midvale Branch was established at its current location 24 Farrall Rd to service both the Midvale area and as a convenient location for visiting farmers from the Wheatbelt. In 1997 a branch was opened in Welshpool on Kewdale Rd to service the increasing industrial business in the area.
In June 2005 Howard Richardson and Brett Mitchell purchased the business. Coming from senior management roles from within Wesfarmers Landmark they were accompanied by Justin Marendoli-Murray(CFO) and Andrew McCloy (Quotes and Data Management) also with senior positions at Landmark. They set about the modernisation of the business that has brought Rudds to the position it is in today. A state of the art point of sale, stock control and warehousing system was introduced, the range of stock increased substantially, providing new categories and developing the "one stop shop" for industrial supplies that is present today.
The business continued to grow and the need for further expansion to the current premise at 473 Orrong Rd Welshpool was required in 2014. The depth of product and range of suppliers continues to increase. Recently included have been the broad range of Australian manufactured Sutton drilling and tapping consumables, and also the advanced range of 3M Safety, Abrasives and Tapes.


Supporting Local
Rudd Industrial is a family owned West Australian business and is a leading provider of industrial supplies throughout Western Australia.
Rudd Industrial are proud to support local West Australian  and Australian producers, manufacturers and distributors wherever possible. No one knows the West Australian environment like a a West Australian so we support companies who have feet on the ground in the local market. This also ensures the promotion of West Australian jobs and the West Australian economy. We establish long term relationships with our suppliers and their representatives to ensure so that you receive not only quality product but quality service from local industry providers.
Wherever practical our suppliers have representatives and warehouses based in Perth to ensure we can deliver quality on time service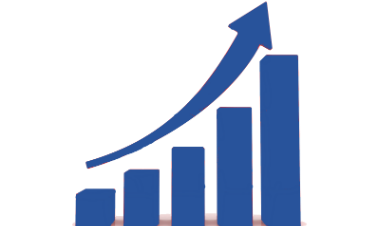 Rudds is part of your team
The staff of Rudds consider themselves as part of your team. They are there to help you source product, meet your KPI's , your goals and grow your business. We are an extension of your purchasing team. Make sure your first enquiry is to Rudd Industrial.